IDUS 215: CONTEXTUAL RESEARCH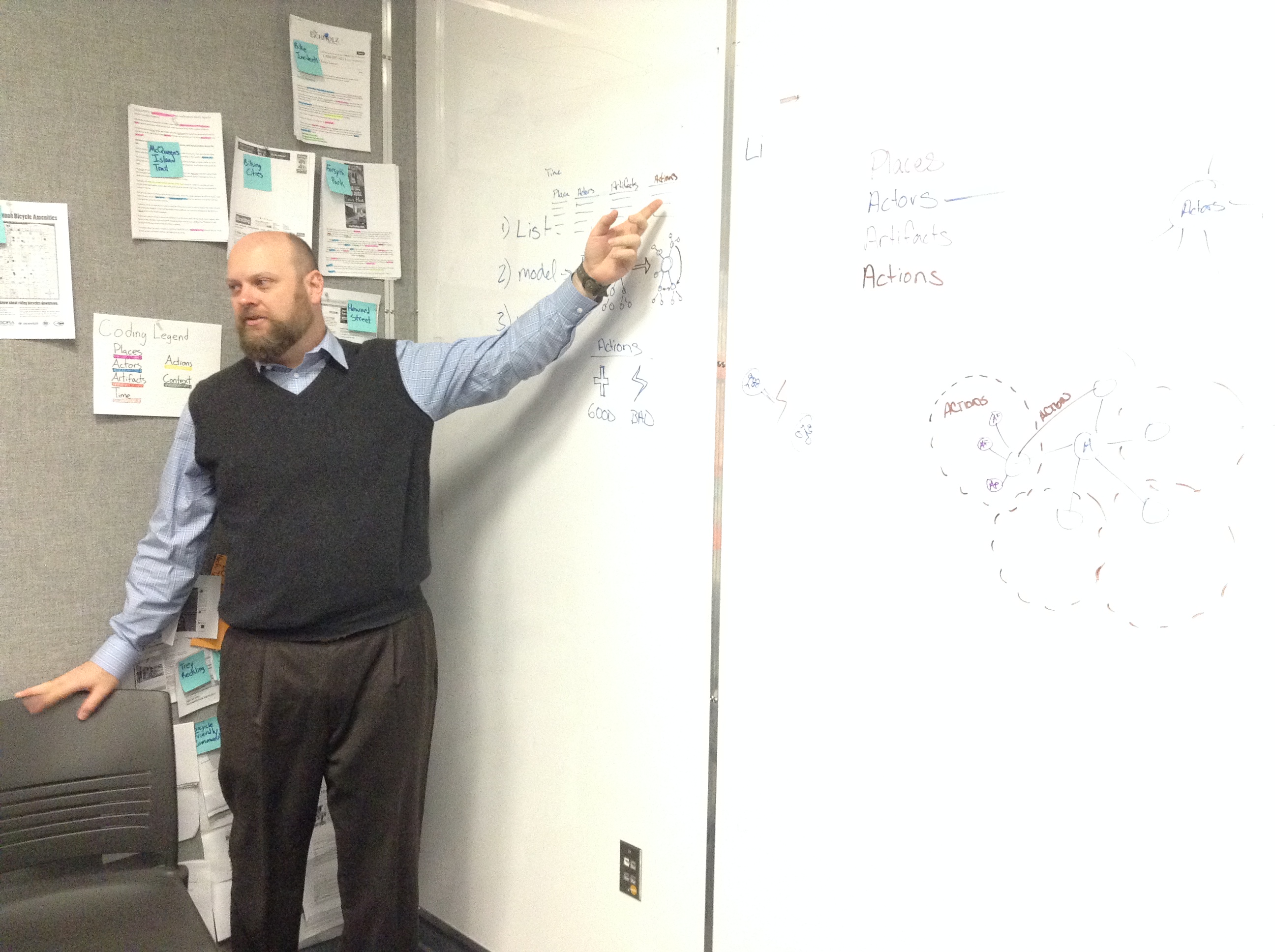 In the winter quarter of 2014 I co-taught as a teaching assistant the Industrial Design 215 undergraduate course on contextual research. The students worked together with the Savannah Bicycle Campaign to better understand and identify design opportunities to better the Forsyth Park no-ride zone. The Contextual Research course focused on understanding qualitative research methods through ethnography and in the field data gathering.
As TA my work was largely centered on teaching data gathering methods, such as interviews, shadowing, and document analysis, and how to take information and frame insights and design principles for projects. Secondly, I worked with students to help them in areas of data visualization and modeling for their work and how to present data to clients.
Design Research
Ethnography
Data Visualization
Insight Generation
R Campbell
SCAD
Savannah Bicycle Campaign